Homemade solutions for beautiful hair – hair masks.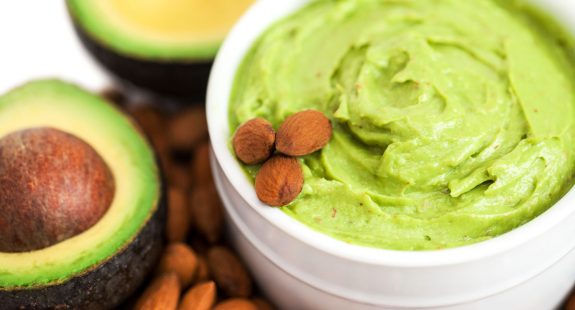 Homemade hair masks are the means to beautiful, well-kept and stunning hair. The biggest advantages of masks done at home are the natural ingredients without any unwanted chemical surprises, safety and the ability to create a cosmetic especially to suit our needs. Take a look at the most popular DIY hair masks.
Banana Hair Mask
In order to prepare this mask chop one ripe banana, add two tablespoons of plain yogurt, two teaspoons of wheat germ oil, one teaspoon of honey, two teaspoons of condensed milk and a few drops of avocado oil. Combine all ingredients with each other until you form smooth consistency mask. After washing your hair thoroughly, apply the mixture to your hair and secure it with a warm towel. After about a quarter of an hour (although, it is better hold the banana mask on your hair a bit longer) wash it off completely.
Herbal Hair Mask
As the name suggests, the mask is based on herbs. In order to make it, you will need dried chamomile leaves, nettle and birch leaves. Firstly, chose your base oil – make sure it suits the needs of your hair, for example sweet almond oil, argan oil, jojoba oil or linseed oil. Next, take a quarter cup of oil of your preference and a few drops of rosemary oil. Rub the mixture into your hair and secure it with a warm towel. Your hair is ready to wash after about an hour.
Aloe Hair Mask
Blend the leaves of the nutritious aloe vera with a half a cup of warm water. Add a tablespoon of honey and mix well. Apply everything to your damp hair and scalp. Cover your head with a shower cap and a towel and leave it for about twenty minutes. Then rinse and wash your hair.
Lemon & Castor Oil Hair Mask
Using castor oil on your hair is a simple way to stimulate their growth. In order to enrich its properties and create a nourishing hair mask, add the juice of one lemon. Then, rub it into your hair and scalp. It is important to do a two-minute massage. Tie your hair up and cover with a shower cap and a towel. After about half an hour, wash your hair.
Avocado Hair Mask
The positive effects of avocado oil are commonly known and appreciated. A fresh avocado as well as the oil can be a perfect base for your homemade hair mask. Take one ripe avocado and mix with a fork to create a smooth mixture. Then, add 2 tablespoons of oil (however, if your hair does not like avocado oil, feel free to use a different one) and add one egg yolk. Another optional ingredient is a spoonful of glycerol. Keep the mask on your head for about fifteen minutes and then wash it off with a gentle shampoo.