ORGANIQUE – Sensitive Hair Mask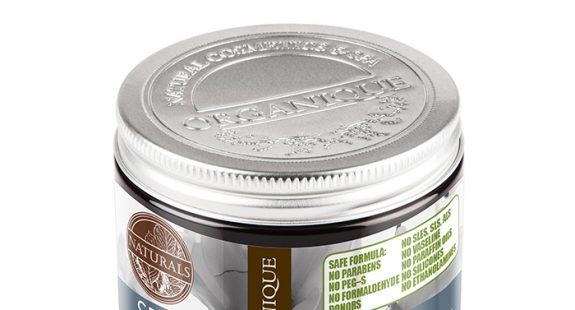 Intensive strengthening mask for sensitive and delicate hair
Capacity: 150 ml
Organique offers natural cosmetics for hair and body care. I trust the brand and have been using its products since its formation. The products are inspired by beauty and nature. The mask strengthens, regenerates and intensively moisturises hair. The strands get extra protection from damaging factors. Organique hair mask is supposed to give the effect of light and soft hair which is easy to style.
Rating
Effectiveness -

68%

Composition -

85%

Package -

70%

Consistency -

60%

Price -

92%
ANALYSIS OF INGREDIENTS
The main components of Organique mask for sensitive and delicate hair are extremely effective as well as safe for sensitive scalp and weak hair. Sensitive Hair Mask is a silk mask offering rich ingredients. The most important substance is hydrolyzed silk which provides instant effect of smooth hair through evening out its structure. It creates protective layer on hair surface and makes detangling easier. Obviously, apart from silk, there are numerous carefully selected components.
The product offers a large amount of Iricalmin – wheat extract with soothing properties. It also eliminates irritation and prevents it from recurring. Centella asiatica extract, which strengthens and regenerates hair, is another very important ingredient. Intensive moisturising is mainly thanks to Hydromax complex and hyaluronic acid. These two components prevent dryness and split ends as well as make hair supple. There is also a small amount of yeast extract – the source of group B vitamins which deliver proper moisture.
There is one thing that all Organique hair masks have in common – perfectly safe formula free from parabens, SLS/SLES, vaseline, paraffin wax, silicones and other artificial ingredients which are harmful to hair. Therefore, I am a fan of Organique hair masks, including Sensitive Hair Mask. The components are carefully chosen.
PRODUCT DETAILS
Unfortunately, the mask has let me down many times but I still believe it to be one of the best products for hair care. However, it isn't suitable for all hair types. It works splendidly on my hair. Many of my clients love the mask but there are many of those who don't see any effects. Some models complained about itching after the show. That is why, I would like to warn you that the mask may cause irritation.
The product has good consistency, which makes the mask easy to spread. The application is quite nice. What else can I say about this mask? The fragrance is pleasant whereas the colour – taupe. Organique Sensitive Hair Mask makes hair supple, strong and moisturised.
ADVANTAGES:
nice fragrance
natural and safe ingredients
easy application
proper consistency
quite low price
DISADVANTAGES:
may cause irritation
not suitable for all hair types